A while back a friend asked me how I did this so he could too. For cable modem subscribers, the savings is about $250 per year. You also get greater control over blocked numbers, forwarding, and voicemail.  I purchased an Obihai VOIP router on Amazon for $40 to get started.  If your home network doesn't have an extra ethernet port, you there's a version with an integrated router.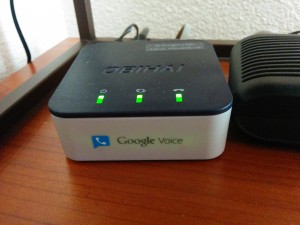 Here are the rest of the steps:
(2) Create a login on Obinet so you can provision your VOIP router. If you have a firewall, you'll need to open ports per obihai.com/porttutorial.
(3) Go to obihai.com and select a service provider that offers E911 and voicemail. I chose Phonepower.com at $40/yr. You can use a Google Voice number for free, but you'll still want a service for E911.  More instructions on using GV are on the Obihai site.
(4) After confirming that calls work on the number supplied by Phonepower, ask their support to port your landline number for a $20 fee.
(5) After the port, contact your current Internet provider and remove their phone service. Get a receipt for any hardware returned.